Joshua Marks
CEO and Director
Joshua B. Marks joined our company in August 2015 and has served as our Chief Executive Officer and as a member of our Board of Directors since April 2018. He previously served as our Executive Vice President, Connectivity from April 2017 to March 2018, as our Executive Vice President, Aviation Connectivity from July 2016 to March 2017 and as our Senior Vice President, Operations Solutions from August 2015 through June 2016. From January 2011 to August 2015, Mr. Marks was the Chief Executive Officer and a Director of Marks Systems, Inc. (d/b/a masFlight), an aviation big-data analytics company that he co-founded and that we acquired in August 2015. From February 2008 to December 2010, Mr. Marks was the Chief Financial Officer and a Director of eJet Aviation Holdings, a provider of VIP aircraft maintenance services, and the Executive Director of the American Aviation Institute, a commercial aviation policy think-tank. From 2003 to 2008, Mr. Marks served as a senior executive of MAXjet Airways, a transatlantic premium airline he co-founded. Earlier in his career, Mr. Marks served as Associate Director of the George Washington University aviation institute and held key roles at two technology companies, Virtualis Systems (acquired by Allegiance Telecom) and VelociGen (acquired by SOA Software). Mr. Marks has a BA and an MBA from Harvard University.
Zant Chapelo
Senior Vice President Chief People Officer
Zant joined in April 2013 as a consultant focused on People M&A. In October 2013, he became head of global Human Resources. Now as our Chief People Officer, Zant leads global HR, Talent Management, Facilities, Travel and Admin.
With a background that includes 20-years with the US Military, Zant served in both the Army Infantry, and the Air Force in roles including: Air Traffic Control Systems Supervisor, Nuclear Weapons System Technician, Instructor of Military Science & Leadership at the Air Force Noncommissioned Officer's Academy, and Head of Personnel at the Air Force Institute of Technology. Following the military, Zant held roles with private and public companies to include Director of sales development, Regional Sales Director, Vice President HR, and Vice President Executive Coaching.
Zant has consulted on turn-around and transformations including culture projects with Jetblue, Virgin America, and NYC Metro Transit Authority. Zant graduated the US Air Force Senior NCO Leadership Academy with honors and holds 4 coaching certificates to include Coaching to Emotional Intelligence from Case Western's Weatherhead school of Management.
Zant holds a BS in Human Resource Management from Park University, along with a teaching certificate and three Associates of Applied Sciences degrees from Air University in Military Technology, Electronic Systems Technology, and Personnel Administration.
Terri Davies
Senior Vice President Content & Media
Terri joined Global Eagle in 2018 as VP, Digital Media & Content Technology before moving into her current role of SVP, Content & Media Services. She was previously at Deluxe Entertainment as SVP & GM, MediaCore where she was focused on digital and business transformation, and prior to that was EVP, Business Operations at Sony Pictures. Terri began her career in the Post Production industry in London before joining Columbia TriStar, where she became Director of European Sales Services in Sony Pictures when Sony acquired Columbia. Sony Pictures transferred Terri to Los Angeles in 2000, where she held VP and SVP positions, before becoming EVP, Business Operations. At Sony Pictures, Terri was responsible for the consolidation of Non-Theatrical, Home Entertainment and Television operations, localization and distribution and also drove the Company's digital transformation as the business owner for the joint development of Sony Pictures and Sony DADC's digital supply chain platform. At Sony Pictures, Terri was a mentor for the studio's Leadership program, a Board Member for Women in Technology Hollywood and is an active member of BAFTA Los Angeles and also a judge for BAFTA's Student Film Awards. Terri also mentors at USC Marshall Business School and San Diego State University and is a judge for USC's International Case competitions.
R. Jason Everett
Vice President and Chief Accounting Officer
R. Jason Everett joined our Company in July 2019 and became Chief Accounting Officer in August 2019. Mr. Everett previously served as Vice President, Corporate Controller and Treasurer at Webroot Inc. from June 2017 to July 2019. He also served as Vice President and Global Controller at Ciber, Inc. from September 2015 to June 2017. Prior to that, he held two roles at Newmont Mining Corporation (NYSE: NEM) between April 2013 and August 2015: Director of Financial Reporting and Technical Accounting and Director of Corporate Accounting. Earlier in his career, Mr. Everett held several senior management positions at various companies from 1996 to 2013. He has a BS in Accounting from Mount Saint Mary's University, an MBA from University of Denver's Daniels College of Business and is a Certified Public Accountant.
Cynthia Gillis
Senior Vice President Maritime, Enterprise & Government
Cynthia joined Global Eagle in January 2017 and has been the VP, Maritime, Enterprise and Government since February 2019. Cynthia held the role of VP, Americas/APAC Cruise and Ferry from January 2017 – January 2019. Prior to joining Global Eagle, Cynthia was the VP, Sales for Harris Caprock from November 2013 – December 2017. Cynthia has held various roles with Sales, Marketing and Design Engineering with Honeywell, Emerson and US Steel and worked in both upstream and downstream Oil & Gas, Pharmaceutical, Power, Water and Chemical industries. She holds a BS in Ocean Engineering from Lamar University.
Kim Nakamaru
Senior Vice President General Counsel & Corporate Secretary
Kim Nakamaru joined our company in September 2016 and was promoted to SVP, General Counsel and Corporate Secretary in June 2019. Prior to joining Global Eagle, Ms. Nakamaru was an attorney focused on corporate and sports law at McGuireWoods LLP, representing public and private companies, sports entities, and private equity and venture capital funds in mergers/acquisitions and strategic transactions. Prior to McGuireWoods, Ms. Nakamaru served as a law clerk to the Hon. J. Spencer Letts of the U.S. District Court for the Central District of California. Ms. Nakamaru has a BA from Princeton University and a JD from Loyola Law School.
Christian Mezger
Executive Vice President and Chief Financial Officer
Christian Mezger joined the Company as Chief Financial Officer in May 2019. Mr. Mezger previously served as Ciber, Inc.'s President and Chief Executive Officer from June 2017 until December 2017 and as Chief Executive Officer of CMTSU Liquidation Inc. (f/k/a Ciber, Inc.) from January 2018 through May 2019. Prior to that, he served as Ciber's Executive Vice President and Chief Financial Officer from February 2014 to December 2017, and its Senior Vice President, Corporate Finance from August 2011 to February 2014. Prior to joining Ciber, Mr. Mezger served as Vice President of Hewlett Packard Company / Compaq Computer Corporation's (NYSE: HPQ) Technology Services business from June 2010 to July 2011, Vice President of its Worldwide Financial Planning & Analysis team from April 2009 to May 2010, and Senior Director of its Corporate Planning and Global Function Finance team from June 2007 to April 2009. Prior to 2007, Mr. Mezger served as Hewlett Packard's Director of its Office of Strategy and Technology Finance team, Manager of its Operational Management Reporting and HP Financial Analysis team, and Finance Manager for its Strategic Finance & Special Reports team. Mr. Mezger received an MBA-equivalent degree in International Business Management with a specialization in International Finance and International Marketing from the University of Vienna. Mr. Mezger currently sits on the Advisory Board at the University of Denver's School of Accountancy.
Per Norén joined our Company in March 2017 and has served as our President since November 2018. He previously served as our Executive Vice President and Chief Commercial Officer from April 2018 to November 2018 and as our Senior Vice President, Aviation Connectivity from March 2017 to March 2018. From August 2007 to February 2017, Mr. Norén held several senior positions at The Boeing Company, including as its Chief Customer Officer for Digital Aviation from January 2016 to February 2017, as its Vice President, Digital Solutions from January 2013 to December 2015 and as its Vice President, Information Services from January 2010 to December 2012. He was previously President and Chief Executive Officer of Carmen Systems, a technology, analytics and software company for the aviation and transportation industries, from 1998 to 2007. Mr. Norén graduated from the Swedish Military Academy and the Gothenburg School of Business, Economics and Law at The University of Gothenburg, Sweden. He also has a degree from the Executive Education Program at Harvard Business School.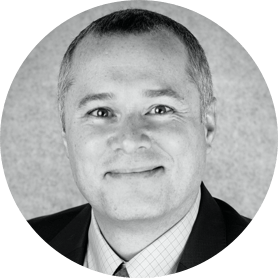 Mike Pigott
Executive Vice President, Connectivity Operations
Mike joined Global Eagle Entertainment in January 2013, upon the consummation of the public merger of Row 44, Inc. and Global Eagle Acquisition Corp, and has been Senior Vice President of Aviation Connectivity since April 2019. Mike was Senior Vice President of Product and Portfolio from May 2018 through April 2019. Mike was Vice President Connectivity Products and Solutions from September 2017 through April 2018, Vice President Commercial Operations from June 2015 through June 2017, and Vice President and Assistant General Counsel from February 2013 through May 2015. Prior to February 2013, Mr. Pigott served as General Counsel of Row 44, Inc. from April 2009 through January 2013. Row 44 was the pioneer in modern inflight connectivity and the core of Global Eagle's aviation connectivity operations. Earlier in his career, Mike practiced law representing numerous technology startups in the areas of venture capital and related financing, intellectual property, government regulation and mergers and acquisition. Mike holds a degree in Political Economy and Philosophy from Tulane University and a Juris Doctor from the University of Southern California Gould School of Law.